Reinventing

Executive Search

for Private Equity and Venture Capital
Unlocking the growth potential of start-ups and scale-ups one hire at a time
About Alexander Rhodes Associates
Established in 2005, Alexander Rhodes Associates is an executive search firm with global capabilities and an extensive track of delivering senior leadership assignments for the PE and VC community.
Although PE and VC differ slightly in their requirements and their investment strategies, both share a common goal. They are looking for privately owned companies that will benefit from capitalisation to drive future growth.
In addition to capital, PE and VC firms often partner closely with their portfolio companies, offering them support, mentorship and guidance during periods of accelerated growth.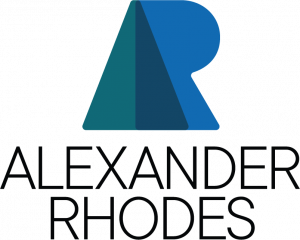 What role can executive search play?
A well-funded start-up or scale-up business will need to make senior leadership hires to fulfil their growth ambitions. These hiring needs can be defined by a specialist experience, niche skillset or innovative technology offering.
Whatever the requirement, our role is to understand the growth narrative of your business and your milestones for success along the way. By partnering closely with you to redefine those goals as hiring needs, we can help unlock the true growth potential of your company.
Any PE or VC backed start-up or scale-up anywhere in the world. You might be technology-led or traditional, profitable or pre-profit, have great patents or a simple commodity offering. If you have an interesting narrative, a compelling proposition and are experiencing a period of accelerated growth, we can help you.
We can help you find candidates for problematic or critical hire positions, domestically and globally. We can help you restructure your leadership team as a result of investment, M&A or IPO. We will help you find the talent that will grow the enterprise value of your business.
Browse our current opportunities.